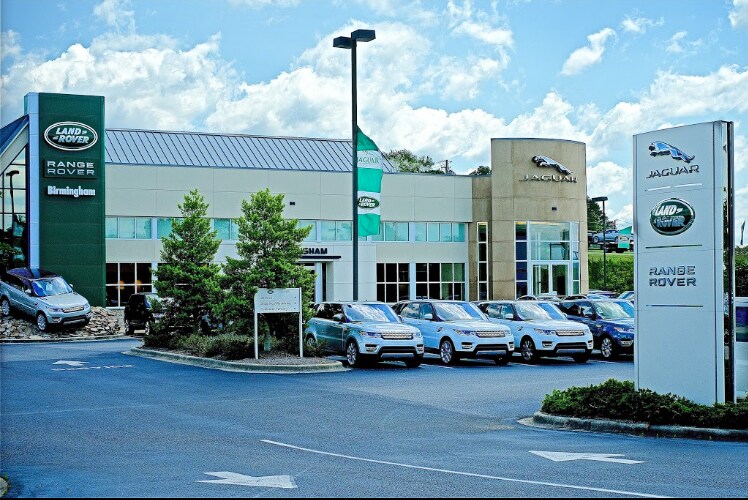 Here at Jaguar Birmingham, we know that there are plenty of options you may consider in your search for a luxury vehicle. We hope you take a moment to explore what separates us from an average dealership and the compelling reasons to do business with us.
Jaguar Birmingham is part of a leading and one of the largest automotive retailers in the country
Founded in 1997, today we are a Fortune 500 company and also a member of the Russell 2000 Index, and our dealership is proud to be included in the list of over 100 dealerships throughout the country that is part of this collective. A combination of quality inventory, reliable auto services, and superior customer satisfaction have all resulted in Sonic Automotive being one of the most successful automotive retailers, and we are proud to be a part of this accomplishment!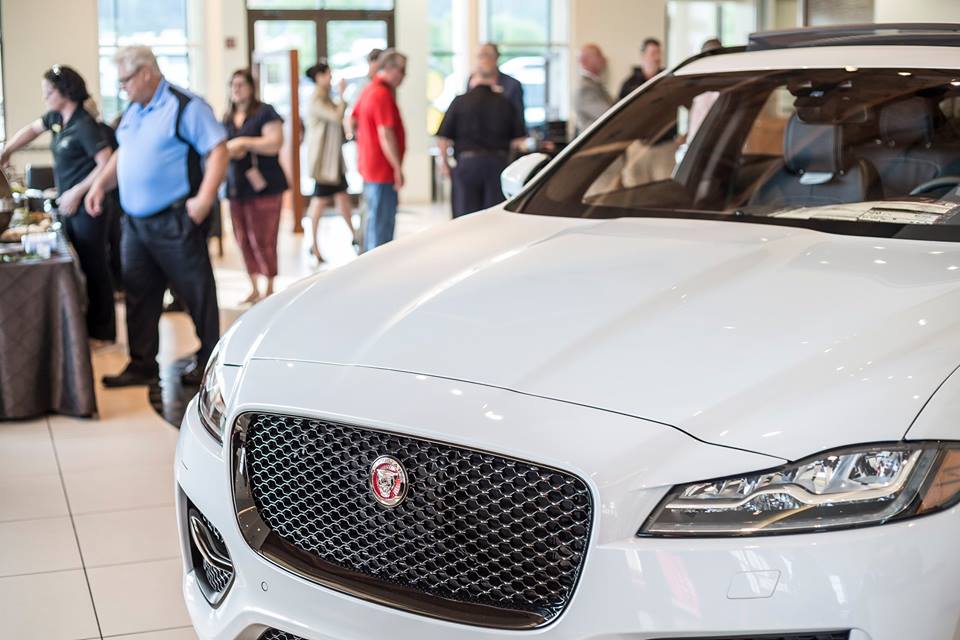 You can find our dealership at 3000 Tom Williams Way in Birmingham, and we are confident that our newly renovated and technologically advanced showroom will impress you just as much as our attractive collection of luxurious new Jaguar models will. With you in mind, we will let you take the reins and control exactly how your vehicle-purchasing process will proceed. At Jaguar Birmingham, we want our customers to be comfortable and confident when it comes to buying a new Jaguar or a pristine pre-owned automobile, and that is exactly what you will experience here.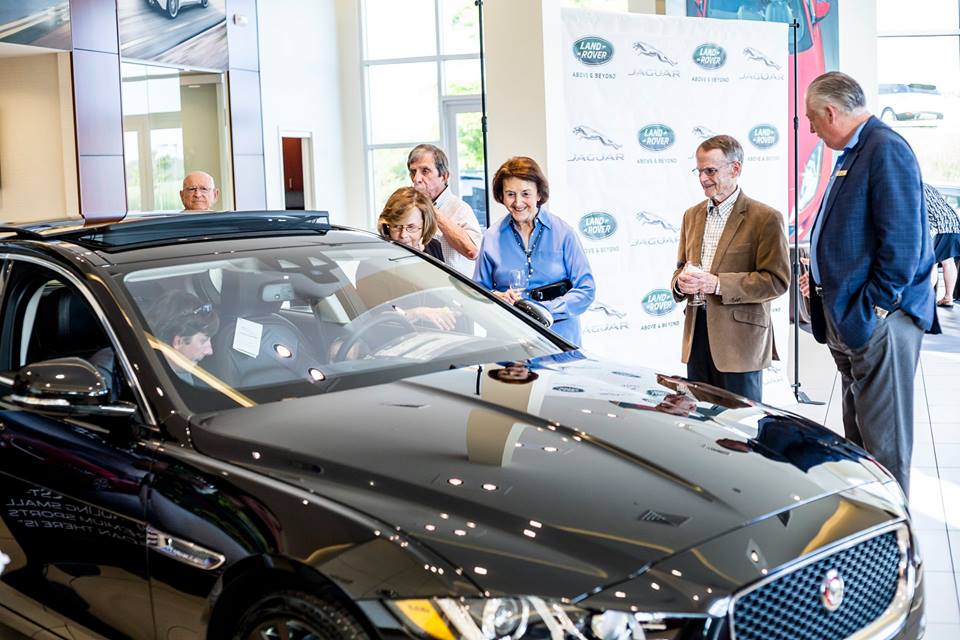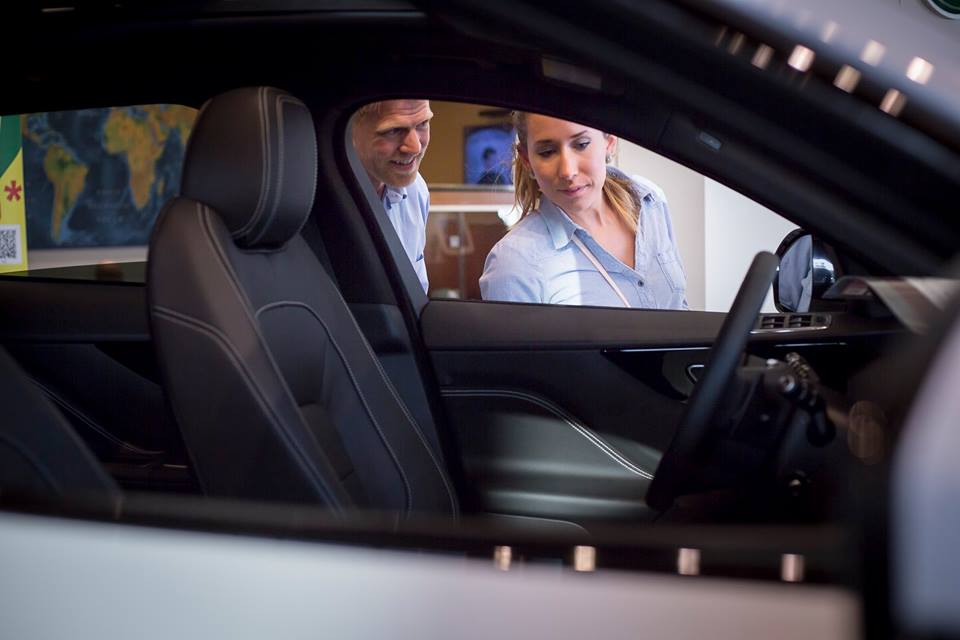 Transparent & Convenient
We only provide you with Sonic Prices, which are our best prices up front, and we will never negotiate, hassle you to pay more, or have hidden fees waiting for you. We also have knowledgeable associates that you can speak with online who are more than happy to assist you in any way they can. In addition, you can schedule an appointment or test drive online, as part of our efforts to enhance the convenience of our customers as much as possible. Do you have a current car, SUV or truck you'd like to trade in? If so, you'll be pleased to learn that we can offer you more money than most dealerships, thanks to our massive network of Sonic Automotive branches throughout the country! Do you currently have a lease? Our lease return options can be configured to work with your unique situation, and our team of financing specialists will make a sophisticated Jaguar more affordable than you imagined.
Imagine Bar
When you visit our showroom, you will enjoy our high-tech Imagine Bar, displaying our virtual inventories with iPads to search for and watch videos about vehicles of interest on our huge video wall! In the unlikely case that you cannot find the Jaguar you are looking for here in Birmingham, we will order it for you and have it delivered whenever is best for you, right to your driveway. Everything we do is to enhance your automobile-purchasing experience, and we are sure that shoppers will appreciate this when they experience for themselves all that we have to offer.Watch videos & view our virtual inventories. Use iPad technology to search for vehicles and view items on our giant video wall!
E-Assist Office
Speak with a knowledgeable associate about questions and concerns right away!
Jaguar Land Rover Loaner to Owner Program
We provide Jaguar and Land Rover loaners when your scheduled maintenance requires 2 hours or more of labor.
More Money For Your Trade
With over 100 dealerships all over the country, we have the ability to offer you more money for your trade based on market prices all over the US.
A Commitment To Our Community
We are proud to be contributing members of our community by supporting local and national charities.
Jaguar Land Rover New Vehicle Ordering Center
Can't find the car you want? We'll order it for you and have it delivered.
Jaguar Land Rover Product Concierge
Our concierge team can schedule a home or office delivery anytime you want. Ask our concierges how else they can help!
Unparalleled Facility
Technologically advanced, aesthetically stunning, and cutting edge, benefiting both our clients and the environment.
Carwash Benefit
Complimentary car washes with every service appointment
Quarterly New Owner Clinics
Ask questions, learn the ins and outs of our dealership, discuss service questions, learn more about our local Sonic Collision Center, receive one-on- one time with our product specialists, enter to win prizes and more!